Product Description
Product Description
Main Materials:
1)housing:aluminium alloy ADC12(size 571-090); die cast iron HT200(size 110-150);
2)Worm:20Cr, ZI Involute profile; carbonize&quencher heat treatment make gear surface hardness up to 56-62 HRC; After precision grinding, carburization layer's thickness between 0.3-0.5mm.
3)Worm Wheel:wearable stannum alloy CuSn10-1
Detailed Photos
Combination Options:
Input:with input shaft, With square flange,With IEC standard input flange
Output:with torque arm, output flange, single output shaft, double output shaft, plastic cover
Worm reducers are available with diffferent combinations: NMRV+NMRV, NMRV+NRV, NMRV+PC, NMRV+UDL, NMRV+MOTORS
Exploded View:
Product Parameters
 
Old Model     
  New Model  
  Ratio  
  Center Distance 
Power
Input Dia.
 Output Dia. 
  Output Torque
Weight
RV571
 
  7.5~100  
25mm
  0.06KW~0.12KW 
Φ9
Φ11
21N.m 
0.7kgs
RV030
RW030
7.5~100
30mm
  0.06KW~0.25KW
Φ9(Φ11)
Φ14
45N.m 
1.2kgs
RV040
RW040
7.5~100
40mm
  0.09KW~0.55KW
Φ9(Φ11,Φ14)
Φ18(Φ19)
84N.m 
2.3kgs
RV050
RW050
7.5~100
50mm
  0.12KW~1.5KW
Φ11(Φ14,Φ19)
Φ25(Φ24)
160N.m 
3.5kgs
RV063
RW063
7.5~100
63mm
  0.18KW~2.2KW
Φ14(Φ19,Φ24)
Φ25(Φ28)
230N.m 
6.2kgs
RV075
RW075
7.5~100
75mm
  0.25KW~4.0KW
Φ14(Φ19,Φ24,Φ28) 
Φ28(Φ35)
410N.m 
9.0kgs
RV090
RW090
7.5~100
90mm
  0.37KW~4.0KW
Φ19(Φ24,Φ28)
Φ35(Φ38)
725N.m 
13.0kgs
RV110
RW110
7.5~100
110mm
  0.55KW~7.5KW
Φ19(Φ24,Φ28,Φ38)  
Φ42
1050N.m 
35.0kgs
RV130
RW130
7.5~100
130mm
  0.75KW~7.5KW
Φ24(Φ28,Φ38)
Φ45
1550N.m 
48.0kgs
RV150
RW150
7.5~100
150mm
    2.2KW~15KW
Φ28(Φ38,Φ42)
Φ50
 
84.0kgs
GMRV Outline Dimension:

| | | | | | | | | | | | | | | | | | | | | | | | | | |
| --- | --- | --- | --- | --- | --- | --- | --- | --- | --- | --- | --- | --- | --- | --- | --- | --- | --- | --- | --- | --- | --- | --- | --- | --- | --- |
| GMRV | A | B | C | C1 | D(H8) | E(h8) | F | G | G1 | H | H1 | I | M | N | O | P | Q | R | S | T | BL | β | b | t | V   |
| 030 | 80 | 97 | 54 | 44 | 14 | 55 | 32 | 56 | 63 | 65 | 29 | 55 | 40 | 57 | 30 | 75 | 44 | 6.5 | 21 | 5.5 | M6*10(n=4) | 0° | 5 | 16.3 | 27 |
| 040 | 100 | 121.5 | 70 | 60 | 18(19) | 60 | 43 | 71 | 78 | 75 | 36.5 | 70 | 50 | 71.5 | 40 | 87 | 55 | 6.5 | 26 | 6.5 | M6*10(n=4) | 45° | 6 | 20.8(21.8) | 35 |
| 050 | 120 | 144 | 80 | 70 | 25(24) | 70 | 49 | 85 | 92 | 85 | 43.5 | 80 | 60 | 84 | 50 | 100 | 64 | 8.5 | 30 | 7 | M8*12(n=4) | 45° | 8 | 28.3(27.3) | 40 |
| 063 | 144 | 174 | 100 | 85 | 25(28) | 80 | 67 | 103 | 112 | 95 | 53 | 95 | 72 | 102 | 63 | 110 | 80 | 8.5 | 36 | 8 | M8*12(n=8) | 45° | 8 | 28.3(31.3) | 50 |
| 075 | 172 | 205 | 120 | 90 | 28(35) | 95 | 72 | 112 | 120 | 115 | 57 | 112.5 | 86 | 119 | 75 | 140 | 93 | 11 | 40 | 10 | M8*14(n=8) | 45° | 8(10) | 31.3(38.3) | 60 |
| 090 | 206 | 238 | 140 | 100 | 35(38) | 110 | 74 | 130 | 140 | 130 | 67 | 129.5 | 103 | 135 | 90 | 160 | 102 | 13 | 45 | 11 | M10*16(n=8) | 45° | 10 | 38.3(41.3) | 70 |
| 110 | 255 | 295 | 170 | 115 | 42 | 130 | – | 144 | 155 | 165 | 74 | 160 | 127.5 | 167.5 | 110 | 200 | 125 | 14 | 50 | 14 | M10*18(n=8) | 45° | 12 | 45.3 | 85 |
| 130 | 293 | 335 | 200 | 120 | 45 | 180 | – | 155 | 170 | 215 | 81 | 179 | 146.5 | 187.5 | 130 | 250 | 140 | 16 | 60 | 15 | M12*20(n=8) | 45° | 14 | 48.8 | 100 |
| 150 | 340 | 400 | 240 | 145 | 50 | 180 | – | 185 | 200 | 215 | 96 | 210 | 170 | 230 | 150 | 250 | 180 | 18 | 72.5 | 18 | M12*22(n=8) | 45° | 14 | 53.8 |  120   |
Company Profile
About CHINAMFG Transmission:
We are a professional reducer manufacturer located in HangZhou, ZHangZhoug province.
Our leading products is  full range of RV571-150 worm reducers , also supplied GKM hypoid helical gearbox, GRC inline helical gearbox, PC units, UDL Variators and AC Motors, G3 helical gear motor.
Products are widely used for applications such as: foodstuffs, ceramics, packing, chemicals, pharmacy, plastics, paper-making, construction machinery, metallurgic mine, environmental protection engineering, and all kinds of automatic lines, and assembly lines.
With fast delivery, superior after-sales service, advanced producing facility, our products sell well  both at home and abroad. We have exported our reducers to Southeast Asia, Eastern Europe and Middle East and so on.Our aim is to develop and innovate on basis of high quality, and create a good reputation for reducers.
 Packing information:Plastic Bags+Cartons+Wooden Cases , or on request
We participate Germany Hannver Exhibition-ZheJiang PTC Fair-Turkey Win Eurasia 
Logistics
After Sales Service
1.Maintenance Time and Warranty:Within 1 year after receiving goods.
2.Other Service: Including modeling selection guide, installation guide, and problem resolution guide, etc.
FAQ
1.Q:Can you make as per customer drawing?
   A: Yes, we offer customized service for customers accordingly. We can use customer's nameplate for gearboxes.
2.Q:What is your terms of payment ?
   A: 30% deposit before production,balance T/T before delivery.
3.Q:Are you a trading company or manufacturer?
   A:We are a manufacurer with advanced equipment and experienced workers.
4.Q:What's your production capacity?
   A:8000-9000 PCS/MONTH
5.Q:Free sample is available or not?
   A:Yes, we can supply free sample if customer agree to pay for the courier cost
6.Q:Do you have any certificate?
   A:Yes, we have CE certificate and SGS certificate report.
Contact information:
Ms Lingel Pan
For any questions just feel free ton contact me. Many thanks for your kind attention to our company!
| | |
| --- | --- |
| Application: | Motor, Machinery, Marine, Agricultural Machinery, Industry |
| Function: | Distribution Power, Change Drive Torque, Change Drive Direction, Speed Changing, Speed Reduction |
| Layout: | Right Angle |
| Hardness: | Hardened Tooth Surface |
| Installation: | Horizontal Type |
| Step: | Double-Step |
Samples:

US$ 10/Piece

1 Piece(Min.Order)

|
Request Sample
Customization:

Available

|

Customized Request
Can a Worm Gearbox Be Used in Heavy-Duty Machinery?
Yes, a worm gearbox can be used in heavy-duty machinery and is often chosen for such applications due to its inherent characteristics and advantages:
High Torque Transmission: Worm gearboxes are known for their ability to transmit high torque loads, making them suitable for heavy-duty machinery that requires significant power transmission.
Load Distribution: The design of worm gears provides robust load distribution and excellent contact between the worm and worm wheel teeth. This enhances their load-carrying capacity, making them capable of handling heavy loads without premature wear or failure.
Compact Design: Worm gearboxes are compact and offer high reduction ratios in a single stage. This allows for the reduction of high input speeds to lower output speeds, often required in heavy-duty machinery.
Overload Protection: Worm gears have a natural self-locking feature, which means the gear cannot be easily back-driven by external forces. This feature provides inherent overload protection, preventing damage to the gearbox and machinery in cases of sudden load spikes.
Smooth Operation: Worm gearboxes offer smooth and steady operation, which is crucial for heavy-duty machinery where precision and controlled movement are essential.
However, when considering the use of a worm gearbox in heavy-duty applications, it's important to ensure proper engineering and sizing. The design should account for factors such as load, speed, duty cycle, lubrication, and temperature to ensure optimal performance and longevity.
Overall, worm gearboxes are well-suited for heavy-duty machinery across various industries, including mining, construction, manufacturing, and more.
How to Calculate the Input and Output Speeds of a Worm Gearbox?
Calculating the input and output speeds of a worm gearbox involves understanding the gear ratio and the principles of gear reduction. Here's how you can calculate these speeds:
Input Speed: The input speed (N1) is the speed of the driving gear, which is the worm gear in this case. It is usually provided by the manufacturer or can be measured directly.
Output Speed: The output speed (N2) is the speed of the driven gear, which is the worm wheel. To calculate the output speed, use the formula:

N2 = N1 / (Z1 * i)
Where:
N2 = Output speed (rpm)
N1 = Input speed (rpm)
Z1 = Number of teeth on the worm gear
i = Gear ratio (ratio of the number of teeth on the worm gear to the number of threads on the worm)
It's important to note that worm gearboxes are designed for gear reduction, which means that the output speed is lower than the input speed. Additionally, the efficiency of the gearbox, friction, and other factors can affect the actual output speed. Calculating the input and output speeds is crucial for understanding the performance and capabilities of the worm gearbox in a specific application.
Advantages of Using a Worm Reducer in Mechanical Systems
Worm reducers offer several advantages that make them suitable for various mechanical systems:
High Gear Reduction Ratio: Worm gearboxes provide significant speed reduction, making them ideal for applications that require a high gear reduction ratio without the need for multiple gears.
Compact Design: Worm reducers have a compact and space-saving design, allowing them to be used in applications with limited space.
Self-Locking: Worm gearboxes exhibit self-locking properties, which means that the worm screw can prevent the worm wheel from reversing its motion. This is beneficial for applications where the gearbox needs to hold a load in place without external braking mechanisms.
Smooth and Quiet Operation: Worm gearboxes operate with a sliding motion between the teeth, resulting in smoother and quieter operation compared to some other types of gearboxes.
High Torque Transmission: Worm gearboxes can transmit high torque levels, making them suitable for applications that require powerful torque output.
Heat Dissipation: The sliding action between the worm screw and the worm wheel contributes to heat dissipation, which can be advantageous in applications that generate heat during operation.
Stable Performance: Worm reducers offer stable and reliable performance, making them suitable for continuous operation in various industrial and mechanical systems.
Despite these advantages, it's important to note that worm gearboxes also have limitations, such as lower efficiency compared to other gear types due to the sliding motion and potential for higher heat generation. Therefore, selecting the appropriate type of gearbox depends on the specific requirements and constraints of the application.



editor by CX 2023-09-28
Guarantee: 3months-1year
Design Number: GM24-1221
Utilization: BOAT, Car, Home Equipment, Beauty instrument, Wise Residence, Health-related Gear
Kind: Mini Coreless Cotor, Mini Coreless Cotor
Torque: 37g.cm
Construction: Long lasting Magnet
Commutation: Brush
Protect Attribute: Absolutely Enclosed
Velocity(RPM): 40~180RPM
Continuous Present(A): 20mA
Efficiency: 65~85%
Route of rotation: CW/CCW
No-load pace: 40~18050RPM
Rated pace: 30~1800RPM
Rated torque: .01~37g.cm
Motor Dimensions: 12mm*21mm
Equipment Measurement: 24mm*10mm*9mm
Certification: RoHS, ISO9001
Packaging Particulars: Anticipate Standard Carton and Foam
Port: HangZhou
Our tailored services incorporate: Items Description 12MM Mini Coreless DC Motor with Brush 50Rpm 60Rpm 1.5V 2V 2.5V 3V 3.7V 6V Brushed Mini Coreless Metallic Equipment Motor for Wise Property
| | | | | | | | | | |
| --- | --- | --- | --- | --- | --- | --- | --- | --- | --- |
| Gear motor Complex Info | | | | | | | | | |
| Reduvtion rtio | | 26 | 50 | 110 | 293 | 350 | 380 | 500 | 250 |
| Gearbox duration | mm | 10 | 10 | 10 | 10 | 10 | 10 | 10 | 10 |
| No-load speed | rpm | 288 | 150 | 68 | 26 | 21 | 20 | 15 | 30 |
| Rated velocity | rpm | 259.nine | 135.2 | 61.4 | 23.one | 19.three | 17.eight | 13.five | 27. |
| Rated torque | Kg.cm | 0.019 | 0.037 | 0.082 | 0.220 | 0.260 | 0.286 | 0.377 | 0.one hundred eighty |
| Max.momentarytolerance torque | Kg.cm | 0.57 | 1.09 | 2.forty | 6.forty one | 7.sixty six | 8.31 | 10.90 | 5.forty seven |
Application Buyer suggestions Our item top quality has been recognized by our consumers, and our on time cargo and support have been highly praised by our buyers . Organization Profile HangZhou Sinlianwei Technological innovation Co., Ltd. We are an IOS9001 accredited firm specializing in the manufacturing of micro motors, DC equipment motors, stepper equipment motors, planetary equipment motors, and so forth. With imported WAHLI devices, fifty six workers lathes, of which these plates are imported from Japan and ZheJiang , the equipment instantly hobbing instantly supplies our customers with skilled provider technological innovation for new solution advancement, which can remedy a variety of complex issues for you. I have very good Technique, employees strictly stick to the production procedure, and there are specialized personnel to carry out high quality inspection. The solution has handed the inspection and can be sold. The business adheres to the organization philosophy of " TS2C Clamp sort curved jaw coupling Sizzling Sale Factory Price common measurements adaptable shaft connector Coupling Company high quality first, technological refinement, and integrity administration", and has been picked and regarded by far more and much more consumers. We look CZPT to your signing up for, and we will develop a far better partnership collectively. Certifications Product packaging Packaging Detailsdc 1.Normal Export Carton or Styrofoam box or Blister Tray2.Export Cartons + Pallet 3.As customer's requested4.Port :HangZhou Cargo
| | | | | |
| --- | --- | --- | --- | --- |
| Shipping time | | | | |
| DHL: | 3-5 doing work days | FedEx | 7-9 doing work times | |
| UPS | 3-5 working times | EMS | 12-15 doing work times | |
| TNT | 5-7 doing work days | Sea | Depends on ship to which country | |
| Alibaba system has more logistics options, welcome to seek the advice of us | | | | |
FAQ 1.who we are?We are based mostly in ZheJiang , China, start off from 2571,sell to Domestic Market place(53.00%),North The us(35.00%),SouthAmerica(ten.00%),Southeast Asia(2.00%). There are complete about 51-one hundred men and women in our business office.two. how can we promise top quality?Usually a pre-creation sample ahead of mass productionAlways last Inspection just before cargothree.what can you purchase from us?planetary DC gear motor,steppr motor,brushless motor,worm equipment motor,plastic planetary motorfour. why must you buy from us not from other suppliers?Our motors are developed to beStable efficiency , KC Chain Sprocket Coupling Manufacturer tranquil, higher torque,minimal power intake and tough with quite a few sizesoptions.5. what solutions can we offer?Approved Supply Conditions: FOB,CFR,CIF,EXW,CIP;Accepted Payment Forex:USD,EUR,JPY,CAD,AUD,HKD,GBP,CNYAccepted Payment Kind: T/T,L/C,Credit Card,PayPal,Western Union Custom-made double CZPT joined elastic disc coupling forty five# metal higher speed straightforward construction diaphragm shaft connector Sizzling Sale Language Spoken:English,Chinese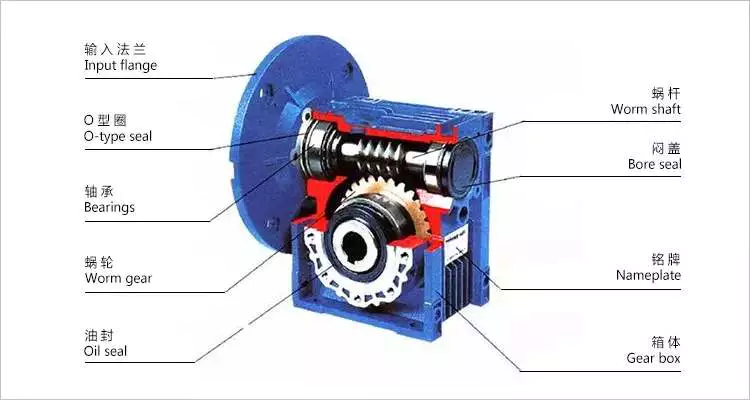 Worm gear reducer gearbox
Cheaper than planetary gearboxes In many cases, worm gear reducer gearboxes are a popular alternative to planetary gearboxes. A worm gear reducer gearbox is a mechanical device with vertical input and output shafts. This allows for very high reduction ratios. They are typically used in high-reduction situations such as machine tools.
Worm gears are cheaper than traditional gearboxes. They also have many benefits, including noise reduction. The output shaft of the worm gear reducer gearbox is almost 90 degrees from the motor input shaft, making it ideal for high-torque applications.
The worm gear reducer gearbox adopts an aluminum body, which is light in weight and high in operation efficiency. Additionally, they are available with hollow shafts and mounting flanges. In terms of initial cost, worm gear reducer gearboxes are cheaper than planetary gearboxes. In addition, they have better efficiency and longer service life.
Worm drives are also ideal for portable battery-powered lifting equipment. The high gear ratio of the worm gear ensures that it does not reverse drive. The worm gear has a spring-applied brake that holds the motor in place.
Planetary gearboxes are popular among industrial users. The efficiency of planetary gearboxes is important for practical applications.
pocket
The compact worm gear unit consists of a housing with an inner cavity. It has two side walls, one on either side of the front cover (13) and one on both sides of the rear cover (14). The front end cap is screwed onto the housing and the inner cavity is accessed through the rear end cap.
The compact worm gear unit can be configured to suit your application. They have many advantages, including saving space and increasing torque. The range includes single-envelope and double-envelope versions, available in a number of different power ratings. Additionally, they are IP65-rated, making them ideal for applications involving high radial or axial forces.
The compact worm reducer gearbox is a simple but effective worm drive. Its worm gear 16 meshes with the output shaft and rotates relatively stably. It also has a front-end cap and rear bearing. This enables the compact worm reducer gearbox to reduce vibration without damaging the output shaft.
Compact worm gear reducer gearboxes are ideal for many applications and offer high efficiency. The compact design means you can mount them on the motor's flange or base. Its durable construction makes it ideal for a variety of industries. They are extremely durable and can handle high-pressure and washdown conditions. They also come standard with a synthetic shaft.
high efficiency
High-efficiency worm gear reducer gearboxes are ideal for applications that require precision, repeatability, and efficient performance. These reducer gearboxes are designed with state-of-the-art servo motor technology to provide tight integration and an angular backlash of less than two arc minutes. The reduction ratio can be lower if the application requires it.
Rising energy costs have led to an increased focus on the efficiency of drives. In response to this, manufacturers have increased the efficiency of worm gear reducer gearboxes through a number of technical improvements. By minimizing losses from rolling and sliding friction, worm gear reducer gearboxes are more efficient than their counterparts.
The high-efficiency worm reducer gearbox is simple in design and has the characteristics of a compact structure, high-speed ratio, low power consumption, and self-locking. Other advantages of these reducer gearboxes include low noise and long service life. Many also have built-in control systems that allow manual and remote adjustments. They also feature automatic shutdown protection and thermal protection.
High-efficiency worm reducer gearboxes can be used for mechanical acceleration. The input hypoid gear is usually made of steel, while the output hypoid gear is usually made of bronze. Bronze is a soft metal that is good at absorbing shock loads. However, bronze requires work hardening to achieve optimum hardness. For large worm gears, this process can take 300 to 550 hours.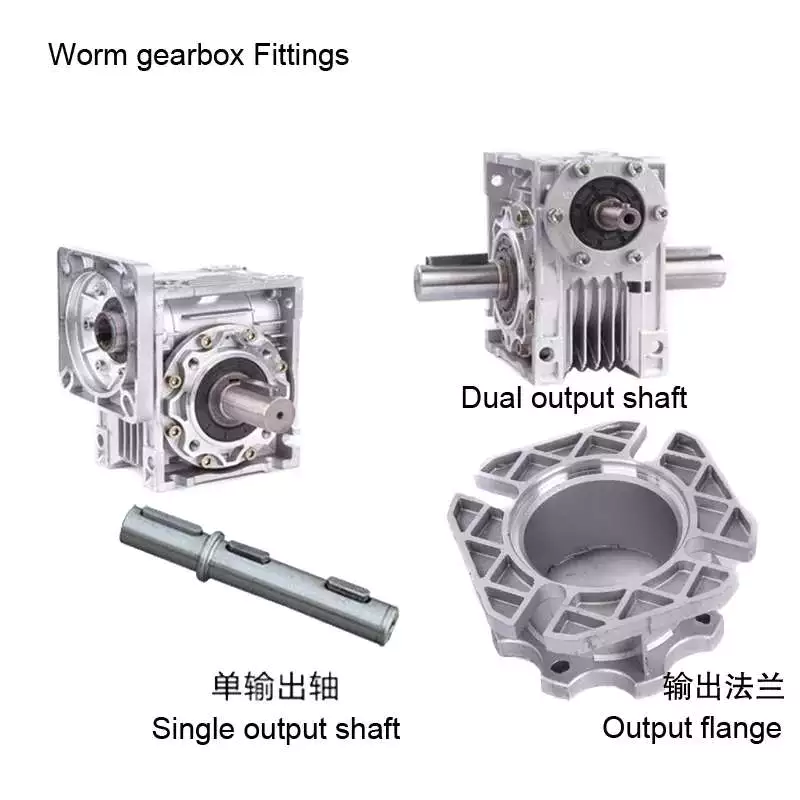 low clearance
A low-clearance worm reducer gearbox is a device used to adjust the speed of a rotating shaft. It uses a worm gear consisting of two members. One worm is at one end of the shaft and the other is at the other end. Both worms are screwed into the synchronous drive structure.
Low clearance worm gear reducer gearboxes can be produced on conventional worm gear production lines without overlapping investments. These units are usually made of soft rubber. Also, they are relatively quiet in operation. These machines are designed so that they are suitable for use in elevators. The softer material in the worm gear also helps absorb shock loads.
The tooth profile of the worm gear is designed to change with the axial movement of the worm. Worms have thinner right teeth and thicker left teeth. As the worm moves to the right, its teeth mesh with the worm gear, reducing backlash.
There are many different types of worm gears. The design of gears depends on many factors, including backlash, thermal design, friction factors and lubrication. Worm gears are made of several different materials. Some different types of materials used in worm gears require special lubrication.
quieter
The quieter worm reducer gearbox is designed to reduce the noise level of the rotating gear motor. The device has more gear teeth in meshing contact with the gears, which helps it run more quietly. In addition to being quieter than other transmissions, it's also less expensive than its counterparts.
Worm gearboxes can be used for different applications, but they are not as efficient as helical gearboxes. Worm reducer gearboxes are cheaper but less than 90% efficient. Higher gear ratios reduce efficiency, so worm gear reducer gearboxes are better suited for applications that require low-speed torque. The cost of buying a worm gearbox will depend on the horsepower and gear ratios required.
Worm reducer gearboxes are also more comfortable to use than planetary gearboxes. They don't vibrate and heat up quickly, making them an excellent choice for low to medium horsepower applications. Worm gear reducer gearboxes can be upgraded to improve their performance by combining with other gear trains or gearboxes.


easy to replace
An easily replaceable worm gear reducer gearbox can save you a lot of money. A worm gear reducer gearbox is part of a chain drive and allows you to change gear ratios quickly and easily. Worm gear reducer gearboxes can be easily replaced in a number of ways. It's a good idea to read the manufacturer's manual before replacing a worm gear reducer gearbox. Make sure you have the instructions available so you can refer to them in the future.
Worm gear reducer gearboxes offer many advantages, including long service life and low noise. They are also designed with a 90-degree output shaft for easy installation. Another advantage of these gear reducer gearboxes is that they can be used with both solid and hollow output shafts. This means less maintenance and downtime.
Worm gear reducer gearboxes are widely used. Most gear manufacturers have large inventories. Worm gears also have uniform mounting dimensions. Dimensional consistency means you don't have to worry about matching the shaft length and diameter to the worm gear. You can easily find a replacement worm gear reducer gearbox for your equipment.
When replacing the worm gear reducer gearbox, check the lubricating oil recommended by the machine. If not included, use original gear oil. Be sure to follow the manufacturer's instructions carefully.



editor by Cx 2023-06-30
Model Amount: GSBLD95711S24
Usage: BOAT, Electric powered Bicycle, House Equipment, Equipment
Variety: Micro Motor
Torque: high torque
Design: Long lasting Magnet
Commutation: Brushless
Safeguard Attribute: Drip-proof
Pace(RPM): 2000rpm
Continuous Existing(A): 1.8 A
Effectiveness: Ie three
Certification: ce
Pace: Adjustable
Packaging Information: Carton / Pallet
Port: HangZhou or ZheJiang
Merchandise Pictures 12v 24v 15W to 400W NMRV Worm Gearbox 90 Diploma Proper Angle DC Equipment Motor
1. Light-weight excess weight, small dimension and basic set up
2. Broad pace ranges and higher torque3. Low noise and high efficiency4. Stable and safe,long lifetime5. Multi-structure, a variety of assembling methods6. One-cease resolution with velocity controller, driver, encoder, brake and transformor available.
SpecificationWe can make and provide correct angle DC motors with a broad assortment of electrical power and output pace. Please notify us about your prerequisite and our engineers will perform out a ideal drive answer for your projects.(The pursuing is 1 normal model for reference) Our CompanyHistorical past:  XTZ 250 bike elements sprocket established chain

Greensky is a motor manufacturer of CZPT Electrical power Co., Ltd. With in excess of ten years' motor producing ordeals, CZPT Electrical power constantly strictly stands on the basic principle of Greatest Client Gratification.
High qualityMaterial Inspection
Production Control
Finished Goods Check
Pre-dellivery Manage
MISSION"After and eternally" is our objective to serve consumers in the entire world. When we do company with consumer, we will do enterprise permanently.
Market place30 various nations, mainly Germany, Austria, Japan, United states and Center-East.
Shippinga hundred% on-time delivery Confirmed.
ProvidersQuick reaction in English, German, Japanese and Chinese languages.
OEMCustom-made orders are welcome at CZPT Power.
Exhibition Certificate FAQ1 Q: What is your MOQ ?   A: 1unit is ok.  2 Q: What about your guarantee?   A: A single yr.3 Q: Do you offer OEM support with client-symbol?   A: Yes, we could do OEM orders.4 Q: How about your payment phrases ?   A: TT, Manufacturing facility Direct Reduced Cost Sk200DX225 excavator Sprocket E375 sprocketE240 sprocket western union and paypal. a hundred% payment in innovative for orders much less $5,000. thirty% deposit and stability just before supply for orders over $5,000.5 Q: How about your packing ?   A: Carton, Plywood scenario. If you need more, we can pack all merchandise with pallet 6 Q: What data should be provided, if I purchase the motor from you ?   A: Rated energy, gearbox ratio, input pace, mounting situation. More specifics, greater!7 Q: How do you make the supply?   A: We will examine and select the most suited ways of shipping by sea, air or specific courier.
We hope you will get pleasure from cooperating with us.

What is a worm gear reducer gearbox?
The worm gear reducer gearbox is used to change the output speed of the mechanical device. It consists of worm and helical gears mounted on the input side of the equipment. In some cases, this gear reduction system can be multi-stage, enabling extremely low output speeds. It has the advantages of low energy consumption and low vibration.
Hollow shaft worm gear reducer gearbox
Worm gear reducer gearbox is an effective device to reduce the speed of mechanical equipment. The use of hard steel or non-ferrous metals for the worm increases its efficiency. Worms made of hard steel generate more heat than worms made of mild steel. Different thermal expansion results in gaps between mating surfaces. Despite its many benefits, worm gear reducer gearboxes are prone to oil leakage, which can be a problem for a number of reasons.
Hollow shaft worm gear reducer gearboxes are available in different gear ratios and are compatible with many motor types. Some are available in dual-axis and single-axis configurations and can be mounted horizontally or vertically. They are also available in intermediate ratios, as well as four- and five-speed transmission types. They can also be connected with additional output shafts.
Another type of worm gear reducer gearbox is the multi-stage variety. This gear reducer gearbox has multiple stages, enabling it to reduce speed with extremely low output speeds. In addition to the large transmission ratio, the multi-stage gear reducer gearbox has low noise, low vibration and low energy consumption.
Worm gear reducer gearboxes offer space-saving solutions as well as increased torque. Agknx Gearbox offers worm gear reducer gearboxes that solve common deceleration problems. The company has also expanded its product range into the bathroom market. Compared with the standard gearbox, the worm gear reducer gearbox has the characteristics of lower price and better torque output.
Agknx worm gear
The Agknx type worm gear reducer gearbox has multi-tooth line contact and is widely used in heavy machinery. These gears are characterized by a high load-carrying capacity, but they are highly sensitive to misalignment and manufacturing errors. However, by employing point contact, these gears can be made more reliable and can withstand higher loads.
Another major advantage of the Agknx worm gear is its high load capacity. The tooth profile design of the gears has a high relative slip ratio, which improves efficiency and load capacity. In addition, the large angle between the sliding direction and the contact line provides a low coefficient of friction. The Agknx worm gear also features premium carburized steel and phosphor bronze castings for exceptional durability. In addition, the tooth profile is very precise, the operation is quiet, and the speed fluctuation is small.
Agknx worm gear reducer gearboxes are designed to operate for up to ten hours per day with an even load. The design of this worm gear reducer gearbox stems from Sumitomo Heavy Industries' extensive experience in gear reducer gearboxes. The smooth surface texture and precise tooth profile of the gears ensure that the gears can withstand high loads without damaging the lubricant film. In addition, Agknx worm shafts are specially designed to have the right stiffness.
Agknx worm gear reducer gearboxes are designed to maximize load capacity while minimizing energy consumption. Its fully meshed teeth reduce surface pressure on the worm gear teeth and increase load capacity.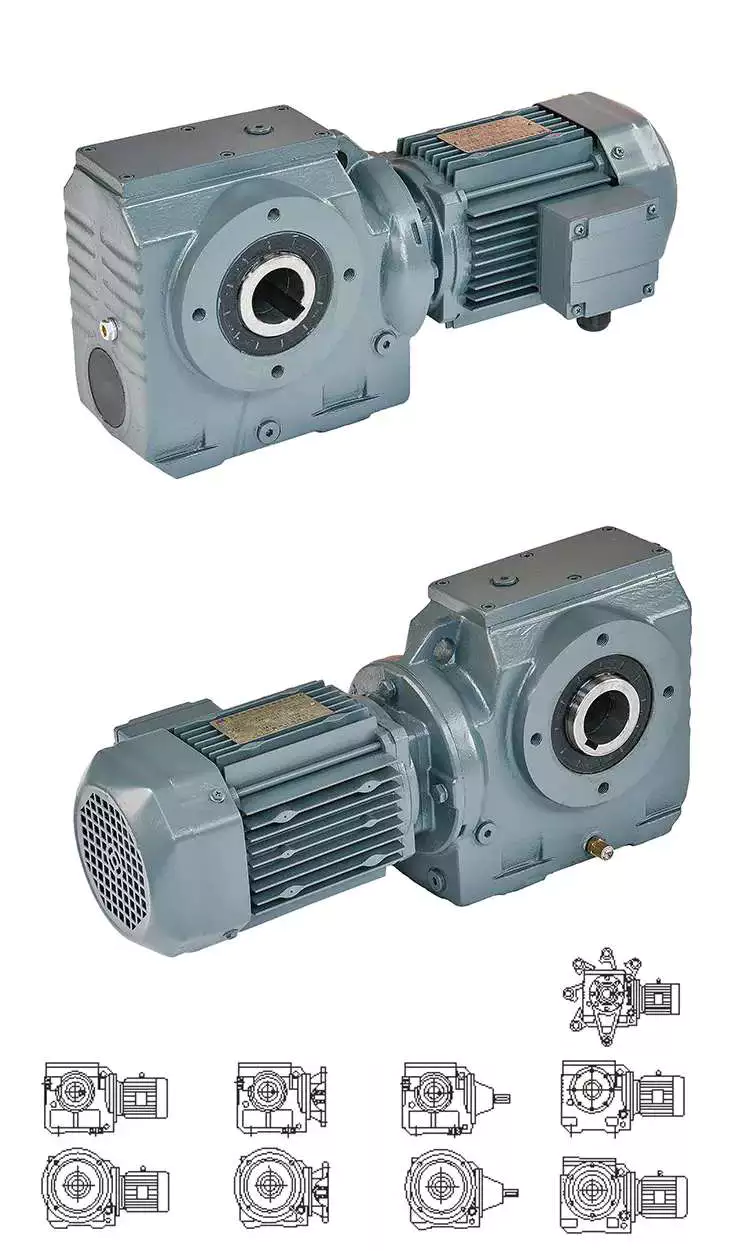 Double throat worm gear
There are a few things to consider when choosing a dual-throat worm gear. First, the diameter of the root circle must match the circle pitch of the larger gear. This measurement is usually done by measuring the distance between adjacent teeth. Alternatively, the worm's normal module can be used. It is the value entered in the worm module dialog. In addition, the axial pitch of the worm should be equal to the pitch diameter of the circular pitch.
Double-throat worm gears are an excellent choice for heavy and heavy-duty applications. The design of this worm gear is ideal for heavy-duty applications as it provides a tighter connection between the worm and the gear. It is also more compact than other types of gear and is comparable to a fine-pitch lead screw.
The efficiency of a double-throat worm gear depends on the material of the gear and worm. Typically, gears are made of case-hardened steel, while worm gears are made of bronze or cast iron. In some cases, a combination of cast iron and bronze can be used.
The deflection of the worm shaft is also affected by the tooth parameters. Tooth height, pressure angle, and size factors all affect the deflection of the worm shaft. In addition, the number of worm threads is another important parameter that affects the deflection of the worm shaft.
Double-throat worm gears are commonly used in industrial applications where high drive reduction is required. The worm has a concave and internal tooth structure that can be adjusted to achieve various ratios. Worm gears and worm gear assemblies must be properly mounted on their shafts to prevent back drive.
Brass worm gear
The basic working principle of the brass worm gear reducer gearbox is the same as that of the traditional worm gear reducer gearbox. Its axial pitch must be equal to the circumferential pitch of the larger gear. The single-thread design advances one tooth per revolution, while the double-thread design advances two teeth. The threads on the worm are either left-handed or right-handed. The lead of a worm is the distance a point on the thread of the worm moves in one revolution. The lead angle is the angle tangent to the pitch of the cylinder and the axis of the worm.
Double-thread worm gear reducer gearboxes are best for heavy loads. It provides the tightest connection between the worm and the gear. Assembly of the worm gear requires precise mounting. The keyway installation method involves drilling a square cut in the gear hole. This prevents the worm from rotating on the shaft and helps transmit torque. Then use the set screw to secure the gear to the hub.
The large fuel tank helps keep the worm gear clean and reduces heat. It also provides lubrication for extended life. Worm gear reducer gearboxes with oil reservoirs provide a lubricated environment and low-friction surfaces. Additionally, it offers multi-position installation flexibility. Additionally, its housing is cross-milled for precise alignment. It also features internal baffles for leak-free ventilation.
I260 series worm gear reducer gearboxes are one-piece iron casings with solid or hollow output shafts and tapered roller bearings. This gear reducer gearbox is designed for low to medium-horsepower applications. This gear reducer gearbox is a cost-effective option with low initial cost, the high gear ratio, and high torque in a compact package. Also, it is more shock resistant than other gear reducer gearboxes.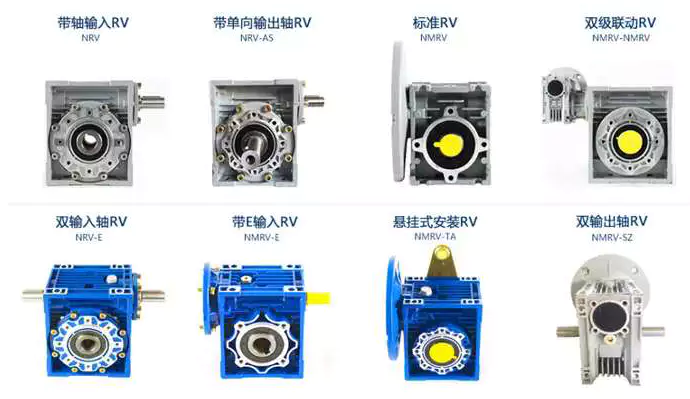 Brass worm gear
Brass worm gear reducer gearbox is a reduction gear. This type of gear can provide a lot of reduction in a small package. This type of gear reducer gearbox also has the ability to generate high torque. However, it is important to understand that this gear reducer gearbox has thermal limitations, which reduce its efficiency. The choice of lubricant for this gear reducer gearbox is very flexible. However, being a yellow metal, it is important to remember that the lubricant must be non-reactive.
Worm gears are used in many consumer and industrial applications and have high reduction ratios. These gears are produced in various configurations and sizes. Worm gears are similar to spur gears but have non-parallel shafts. Worm gears are also suitable for applications requiring low output speed but high torque.
Worm gears have some distinct advantages over other gears. First, unlike standard gears, the worm rotates in a worm-like motion. This mechanism prevents reverse movement. This is because the lead angle of the worm gear is small. Additionally, the worms self-lock, helping to prevent reversal. However, this mechanism is not entirely reliable. Worm gears can be found in elevators, fishing reels, sprockets, and automotive power steering.
Another advantage of worm gears is that they are easy to manufacture. The rationale behind this design is to have two mutually perpendicular axes. Then, two or more threads are added to the worm gear. The common tangent between these two shafts intersects the pitch line of the worm gear shaft. This is the basis of transfer speed.



editor by Cx 2023-06-20
Warranty: 3months-1year
Model Number: XH-42XJ775
Usage: BOAT, Car, Electric Bicycle, FAN, Home Appliance, Curtain machine; Smart trash; Waste sorting machine;
Type: Micro Motor
Torque: Customised
Construction: Permanent Magnet
Commutation: Brush
Protect Feature: Totally Enclosed
Speed(RPM): Customised
Continuous Current(A): Customised
Efficiency: IE 1
Product Name: 42XJ775 planetary gear motor
Material: metal
Product Size: 42*116MM
Rated Voltage: 12VDC-36VDC
Noise: DB<65db
Brush Type: Metal Carbon Brush
Motor type: Dc Brush Gear Motor
Diameter of shaft: 12mmm
Gear Type: Spur Teeth
Gearbox Diameter: 42mm
Port: HangZhou
42XJ775 24 volt planetary gear dc geared motor encoder wheelchair 12v 35 kgs load pulling Product type Our company produces pump,steel motor,planetary motor, straight tooth motor,DC motor,worm reducer motor,linear actuator. Specification Gearbox Data Reduction 1234Reduction Radio3.7k,5.2k14k,19k,27k51k,71k,100k, DMKE DK-P65FV dc small and powerful electric motor with gear reducer,24 volt gearmotor micro 139k189k,264k,369k,515k,721kGearbox length (L mM)27.535.543.551.5Gearbox efficiency90%81%73%65% Motor Data Motor ModelRated voltage No Load Load StallCurrent Speedcurrent SpeedTorqueOutputTorqueCurrent mA rpmmArpmgf.cmWgf.cmmA V XH-4277512300012<803000330>1571XH-4277512450012<1204500510>2400XH-4277512600012<1606000720>4500XH-4277524300571<503000248> Manufacturer Direct Sales Auto Parts Rubber Bush Block Dust Cover Lifting Lug Rubber Sleeve And Other Auto Parts 420XH-4277524500571<604500440>980XH-4277524600571<706000660>1730 Details Application Application it can widely applied for electric tool,toy car,water pump,hair dryer… Company profile Company profile Xihu (West Lake) Dis. motor company founded in 2000year,focused R&D service,5QC,20 engineers,200workers,8 production lines,full production facilities,there are available catalog of products as like DC MOTOR, Above 250cc Drive Counter Shaft Assy Lever Motorcycle Gear Leaver Shaft Gear DC REDUCER MOTOR,DC WORM GEAR MOTOR,DC PLANETARY MOTOR,MINI PUMP,BRUSH MOTOR AND BRUSHLESS MOTOR,all items have stocks to samples.Presently,our models have covered more than 80 countries as like Japan,UK,USA,AU,Korea….achieved highly praise among clients.expecting our energy can radiate all over the world,realize to CZPT each other. Workshop Certificates ROHS,CE,UL… Shipping&Package Shipping:UPS,TNT,FEDEX,DHL…Packaging:Generally,25pcs per carton with pearl cotton,the exactly qty can be customized according to your requests. FAQ
The Parts of a Gearbox
There are many parts of a Gearbox, and this article will help you understand its functions and components. Learn about its maintenance and proper care, and you'll be on your way to repairing your car. The complexity of a Gearbox also makes it easy to make mistakes. Learn about its functions and components so that you'll be able to make the best choices possible. Read on to learn more. Then, get your car ready for winter!


Components
Gearboxes are fully integrated mechanical components that consist of a series of gears. They also contain shafts, bearings, and a flange to mount a motor. The terms gearhead and gearbox are not often used interchangeably in the motion industry, but they are often synonymous. Gearheads are open gearing assemblies that are installed in a machine frame. Some newer designs, such as battery-powered mobile units, require tighter integration.
The power losses in a gearbox can be divided into no-load and load-dependent losses. The no-load losses originate in the gear pair and the bearings and are proportional to the ratio of shaft speed and torque. The latter is a function of the coefficient of friction and speed. The no-load losses are the most serious, since they represent the largest proportion of the total loss. This is because they increase with speed.
Temperature measurement is another important preventive maintenance practice. The heat generated by the gearbox can damage components. High-temperature oil degrades quickly at high temperatures, which is why the sump oil temperature should be monitored periodically. The maximum temperature for R&O mineral oils is 93degC. However, if the sump oil temperature is more than 200degF, it can cause seal damage, gear and bearing wear, and premature failure of the gearbox.
Regardless of its size, the gearbox is a crucial part of a car's drivetrain. Whether the car is a sports car, a luxury car, or a farm tractor, the gearbox is an essential component of the vehicle. There are two main types of gearbox: standard and precision. Each has its own advantages and disadvantages. The most important consideration when selecting a gearbox is the torque output.
The main shaft and the clutch shaft are the two major components of a gearbox. The main shaft runs at engine speed and the countershaft may be at a lower speed. In addition to the main shaft, the clutch shaft has a bearing. The gear ratio determines the amount of torque that can be transferred between the countershaft and the main shaft. The drive shaft also has another name: the propeller shaft.
The gears, shafts, and hub/shaft connection are designed according to endurance design standards. Depending on the application, each component must be able to withstand the normal stresses that the system will experience. Oftentimes, the minimum speed range is ten to twenty m/s. However, this range can differ between different transmissions. Generally, the gears and shafts in a gearbox should have an endurance limit that is less than that limit.
The bearings in a gearbox are considered wear parts. While they should be replaced when they wear down, they can be kept in service much longer than their intended L10 life. Using predictive maintenance, manufacturers can determine when to replace the bearing before it damages the gears and other components. For a gearbox to function properly, it must have all the components listed above. And the clutch, which enables the transmission of torque, is considered the most important component.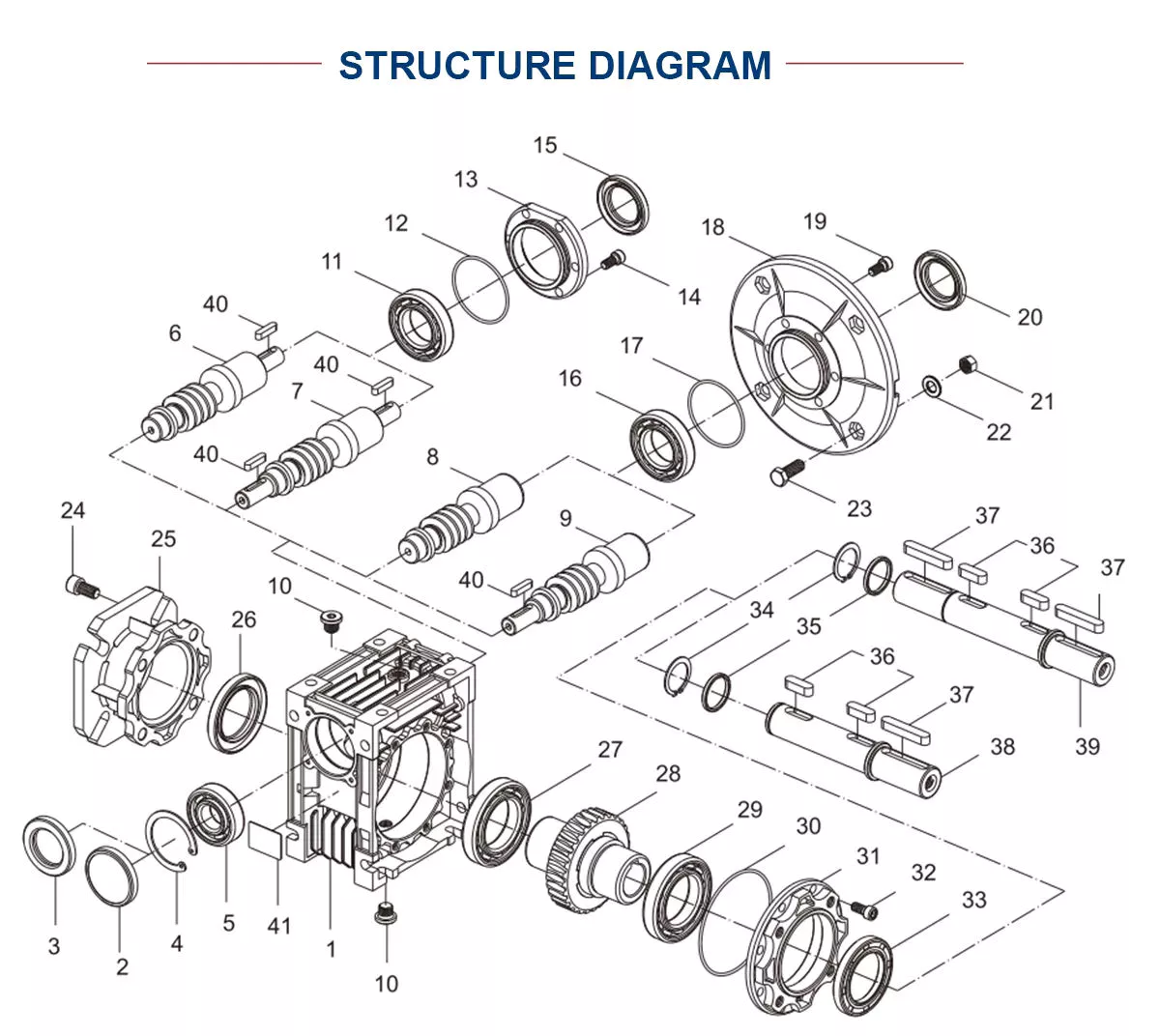 Functions
A gearbox is a fully integrated mechanical component that consists of mating gears. It is enclosed in a housing that houses the shafts, bearings, and flange for motor mounting. The purpose of a gearbox is to increase torque and change the speed of an engine by connecting the two rotating shafts together. A gearbox is generally made up of multiple gears that are linked together using couplings, belts, chains, or hollow shaft connections. When power and torque are held constant, speed and torque are inversely proportional. The speed of a gearbox is determined by the ratio of the gears that are engaged to transmit power.
The gear ratios in a gearbox are the number of steps a motor can take to convert torque into horsepower. The amount of torque required at the wheels depends on the operating conditions. A vehicle needs more torque than its peak torque when it is moving from a standstill. Therefore, the first gear ratio is used to increase torque and move the vehicle forward. To move up a gradient, more torque is required. To maintain momentum, the intermediate gear ratio is used.
As metal-to-metal contact is a common cause of gearbox failure, it is essential to monitor the condition of these components closely. The main focus of the proactive series of tests is abnormal wear and contamination, while the preventative tests focus on oil condition and additive depletion. The AN and ferrous density tests are exceptions to this rule, but they are used more for detecting abnormal additive depletion. In addition, lubrication is critical to the efficiency of gearboxes.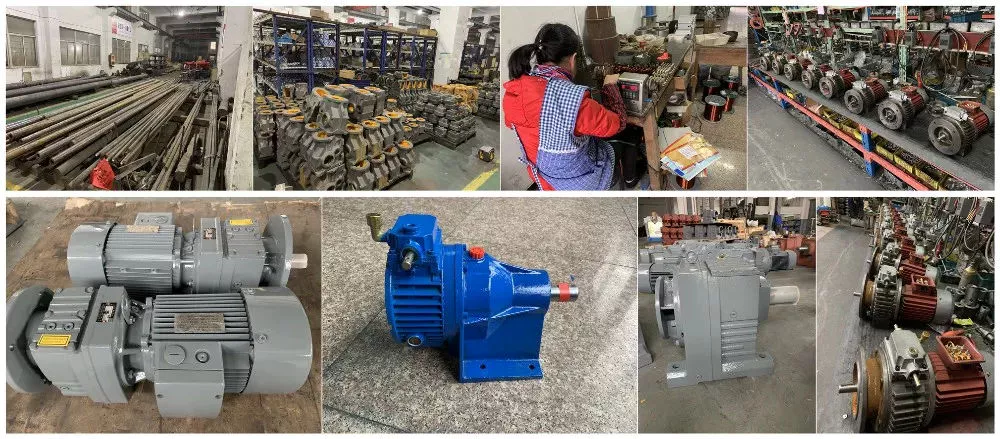 Maintenance
Daily maintenance is a critical aspect of the life cycle of a gearbox. During maintenance, you must inspect all gearbox connection parts. Any loose or damaged connection part should be tightened immediately. Oil can be tested using an infrared thermometer and particle counters, spectrometric analysis, or ferrography. You should check for excessive wear and tear, cracks, and oil leaks. If any of these components fail, you should replace them as soon as possible.
Proper analysis of failure patterns is a necessary part of any preventative maintenance program. This analysis will help identify the root cause of gearbox failures, as well as plan for future preventative maintenance. By properly planning preventative maintenance, you can avoid the expense and inconvenience of repairing or replacing a gearbox prematurely. You can even outsource gearbox maintenance to a company whose experts are knowledgeable in this field. The results of the analysis will help you create a more effective preventative maintenance program.
It is important to check the condition of the gearbox oil periodically. The oil should be changed according to its temperature and the hours of operation. The temperature is a significant determinant of the frequency of oil changes. Higher temperatures require more frequent changes, and the level of protection from moisture and water reduces by 75%. At elevated temperatures, the oil's molecular structure breaks down more quickly, inhibiting the formation of a protective film.
Fortunately, the gear industry has developed innovative technologies and services that can help plant operators reduce their downtime and ensure optimal performance from their industrial gears. Here are 10 steps to ensure that your gearbox continues to serve its purpose. When you are preparing for maintenance, always keep in mind the following tips:
Regular vibration analysis is a vital part of gearbox maintenance. Increased vibration signals impending problems. Visually inspect the internal gears for signs of spiraling and pitting. You can use engineers' blue to check the contact pattern of gear teeth. If there is a misalignment, bearings or housings are worn and need replacement. Also make sure the breathers remain clean. In dirty applications, this is more difficult to do.
Proper lubrication is another key factor in the life of gearboxes. Proper lubrication prevents failure. The oil must be free of foreign materials and have the proper amount of flow. Proper lubricant selection depends on the type of gear, reduction ratio, and input power. In addition to oil level, the lubricant must be regulated for the size and shape of gears. If not, the lubricant should be changed.
Lack of proper lubrication reduces the strength of other gears. Improper maintenance reduces the life of the transmission. Whether the transmission is overloaded or undersized, excessive vibration can damage the gear. If it is not properly lubricated, it can be damaged beyond repair. Then, the need for replacement gears may arise. However, it is not a time to waste a lot of money and time on repairs.